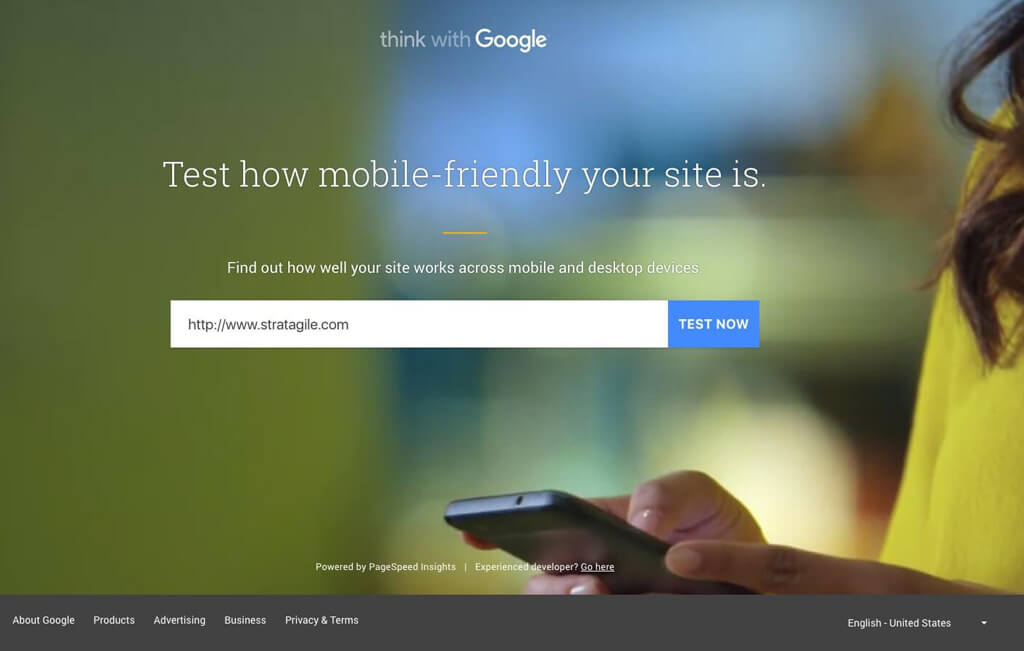 While Google usually claims that 'Content is King', but the fact is that speed has become an important factor for Google. It does not only focus on you delivering good quality content and high-quality user experience, it also wants to speed up your access to their services. The race to deliver the best content in a fraction of a second is on and therefore every millisecond counts. The faster your website visitors can complete a task, the better your site is and that means more visitors, more business and more revenue. However, it is pretty hard for regular business owners to understand the technicalities behind the website performance and therefore they have no idea how their website is performing in the real time.
To tackle this question, Google has now come up with a new tool targeted towards helping business owners know how well their website is performing on desktops and mobile devices like smartphones and tablets. The new tool is simple and offers a clear picture to the business owners about what's good and what's bad with their website. Users can type in the website link and they can see the ratings of their website. To get the entire report, users can type in their relevant email address and get the report that would focus on how users can enhance the performance of their website.
So, how do these tools help small businesses in the long run? Let's find out more about how Google Website Testing tool can help small and mid-range business owners.
Aimed at Business Owners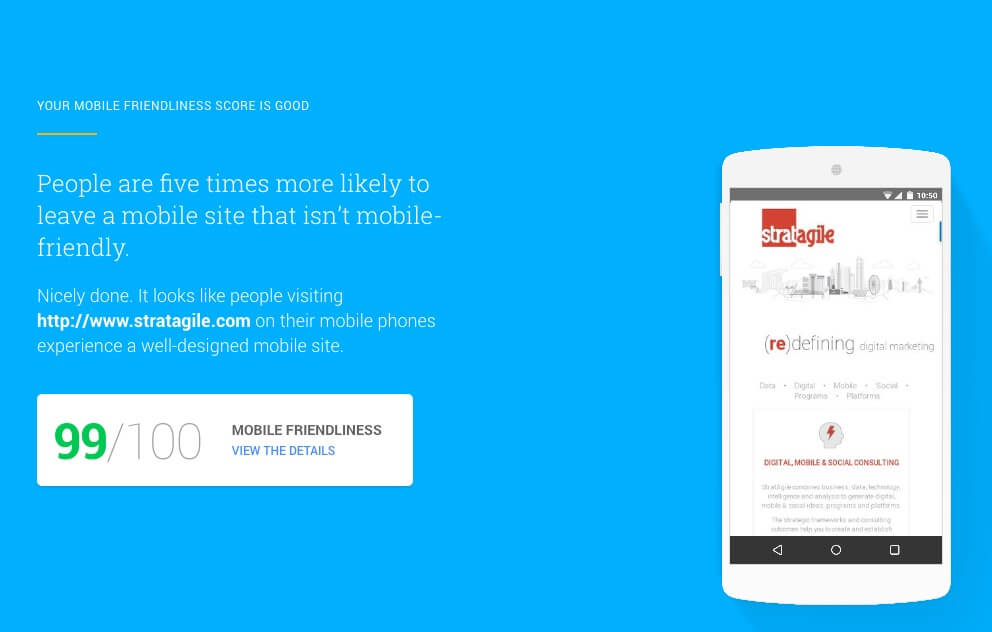 Simpler User Interface
Improve Customer Experience
Conclusion
It is imperative to know that your business or personal site is functional and accessible which will lead to more online viewers and customers. Most business owners are more focused on the business aspects than the performance of the site in the real-time. However, with tools like Google Website Testing and other tools to test the page speed and mobile-friendliness business owners can gauge how their websites are performing and what they need to do to make it more efficient, functional and responsive to attract more business and revenue.
While these tools are freely available it is also necessary to have an expert opinion on how you can enhance the user experience online. At StratAgile, we make use of various tools to ensure that your website that we deploy are in inline and conform to Google's best practices. We also make use of other tools like SEO MOZ and BrowserStack to ensure your website is functional, responsive and accessible.